LOADING The media library allows users to upload, manage video, audio and image files and to use these assets in their story.
1. Upload files to the media library

To upload a media asset, go to Media Library (1) and click ''Upload'' (2), or simply drag and drop the image you want in the gallery area. (3)
2. Recommended media formats and maximum sizes supported:

Note: If the file format you need is not mentioned in this tutorial, please contact Fabl for further assistance.
Keep each uploaded media file at or under 1GB.
*For the best quality presentation of images in Fabl stories, the recommended resolution (pixels) and dpi (quality) should follow the guidelines below.
Image resolution should be 4000 pixels or higher on the shortest edge, saved at approximately 300 dpi.
For example, if your image is 4800dpi, the resolution should be approximately 2000x2000 pixels.
For large files to be uploaded correctly, please be patient until all background operations are complete. The progress bar will show the status of the upload and indicate once this is complete.
Timeouts for processing files before they are considered broken or unfinished are:
10 mins for images
1 hour for audio
10 hours for video
If you reach or exceed the above period of time, your files will either be uploaded or an error message will appear.
FILE TYPE
FILE EXTENSION
Audio
MP3
Flac
OGG
M4A
AAC
WAV
MID -

will not be processed by Zencoder.

Video
MP4
AVI
MPG
FLV
WMV
3GP
MKV
MOV
WebM
Image
JPEG
PNG
SVG
GIF
TIFF
BMP
3. Organize the media library

You can create folders and subfolders to arrange your media assets in albums. You can use the search function to quickly locate your assets.
Fabl has a great compression capability.
You don't have to worry about large video sizes, the media gallery will compress and optimize your videos so that you can add them right away to your story.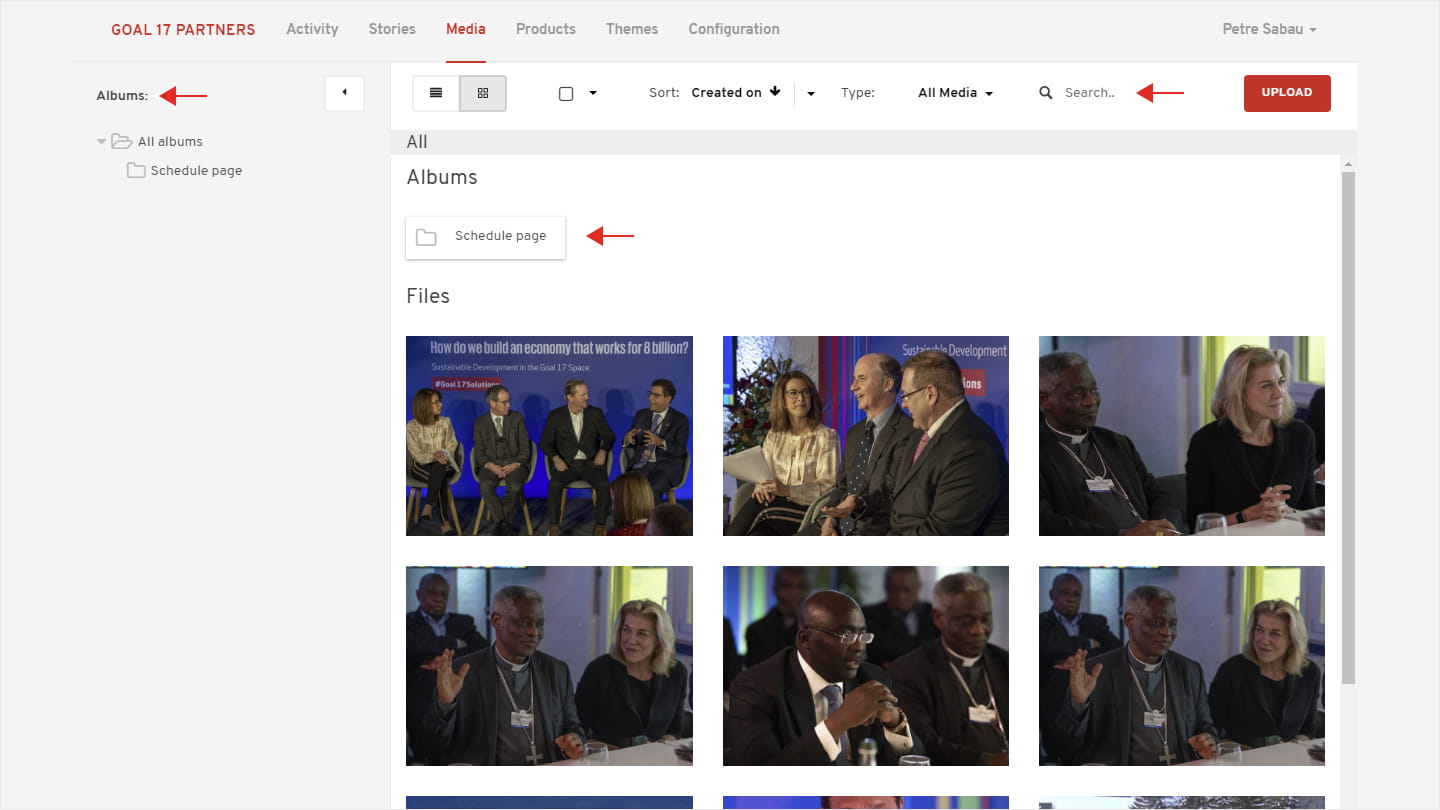 Already an experienced user?
See what else you can do to enhance your story.